For Families
Open Studio Saturdays

Every Saturday from 1:00-3:00, visitors of all ages are welcome to drop in to the Center for Creativity Studio to explore ideas, solve creative challenges, and collaborate with friends or family. 1:00 – 3:00 PM, Free with Admission. No Registration Required.
Gallery Fun – For all ages
Explore art in the Museum galleries through hands-on activities. Puzzles, drawing tables, and block-building activities are just some of the fun things to do every day with your family at CMA. Free with Museum admission.
Sponsors:
Women's Board of the Columbus Museum of Art
Beaux Arts
Cardinal Health Foundation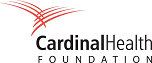 Family Adventures
Share ideas, laugh, and play games during this docent-guided experience. Your family team may embark on a scavenger hunt, imagine yourselves inside a painting, or discover a work of art that tells a family story. Family Adventures are a great way to share quality time and make new memories together. Check the calendar for dates.
Summer Art Workshops
Summer Art Workshops at the Columbus Museum of Art provide playful and creative opportunities for students entering Preschool through 8th grade.  Each workshop includes lively gallery games, dramatic and imaginative exercises, a variety of art materials, and unique art projects. 2015 Summer Art Workshops Details and Registration.

Museum on the Move!
Museum on the Move! is a community outreach program that provides hands-on art activities at local festivals, fairs, libraries, and other cultural events. Look for Museum of the Move to visit an event near you!
Sponsors:
Women's Board of the Columbus Museum of Art
Beaux Arts
Huntington

Celebrate your Birthday at CMA
A Columbus Museum of Art birthday party offers a hands-on experience with art! With a choice of engaging themes for kids ages 4-11, each party includes admission to CMA, age-appropriate gallery experiences, use of thematic costumes and decorations, an art-making activity, invitations, and more!
Learn More.
Learn more about Family Programs.