Date: January 26, 2019
Location: Columbus Museum of Art
8:00 PM – 12:00 AM
Ages 21+
Chairs: Sandra Lopez, Gerry Rodriguez, & Joshua Schonauer

Wear your favorite black & white attire, get moving and party for creativity during the art party of the season. This year's event includes performances by Damn the Witch Siren, DJs Charles Erickson and Donnie Mossman, Shades of Color ensemble, SeaBus Dance Company, Artists Wrestling League, Levitation World Psych DJs, and DJ Moxy. Enjoy bites from Columbus' best eateries, artisan cocktails and craft beer, and take part in immersive art experiences by Dana Lynn Harper, Celia Peters, and Autumn Theodore, plus check out Godspeed: A Near-Future Story Virtual Reality Experience by artist Celia Peters. Your Wonderball attendance supports a vibrant arts community at the Museum, and throughout Central Ohio supporting such programs such as: Teen Open Studio, Sparking Imaginations, Art of Analysis and Young Child Studio.
Advance Tickets (Through 1/25 at 12PM): $125
At the Door (1/26): $135
Sponsorships also available.
New This Year
Pay for your bar tab with the Rooam app. Download Rooam before you arrive for faster service at the bar. Rooam will allow you to control your tab from your phone and speed up lines at the bar, allowing you to experience more while you're here.
Portraits in Motion
By Autumn Theodore
Click here to download your portrait after Wonderball.
Thank you to our generous 2019 sponsors:
Presenting Sponsor

Wonder Sponsor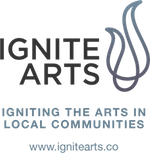 Creativity Sponsor
Abercrombie & Fitch
Big Lots Foundation
Friedman & Mirman
The Heffner Fund
Charlie Kordes
Winans Chocolates + Coffee + Wine
Curiosity Sponsor
Columbus Metropolitan Housing Authority
Easton
Equitas Health
Geben Communication
Denise Mirman
Gerry Rodriguez and Joshua Schonauer
Play Sponsor
Crane Group
Delta Dental of Ohio
DLZ Corporation
The Fortis Group at Morgan Stanley
Lindsey and Morgan Kauffman
Kegler Brown Hill + Ritter
Lee Lochtefeld
PNC
Porter Wright Morris & Arthur
Robin Enterprises Co.
Roetzel & Andress, LPA
Vorys, Sater, Seymour and Pease LLP
Stephanie Davis Wallace and Grant Wallace

Event Partners



Bibibop Asian Grill
Blue Ember Oysters
C. Krueger's
Columbus Yellow Cab
Cosecha Cosina
Dos Hermanos
The Eagle
Hai Poke
Igloo Letterpress
Jeni's Splendid Ice Creams
L.A. Catering
Land-Grant Brewing Company
Late Night Slice
Lindey's Catering
The Market Italian Village
MJW Graphics
NADA Restaurant
Nothing Bundt Cakes
Pat and Gracie's Kitchen x Tavern
Pecan Penny's BARBQ
Rime Time Pops
The Roosevelt Coffeehouse and Roosevelt Coffee Roasters
Seventh Son Brewing Co.
Tupelo Doughnuts
Winans Chocolates + Coffee + Wine
ZenGenius

Thank you to the imaginative Wonderball planning committee:
Co-chairs: Sandra Lopez, Gerry Rodriguez, & Joshua Schonauer
Howard Abernathy, Dinah Adams, Sarah Ahern, Lourdes Barroso de Padilla, Christina Basham, Bob Bitzenhofer, Riana Brewer, Maureen Carroll, Herb Chen, Ty Collier, Shelagh Conley, Bethany Cramer, Bryan and Lindsey Davila, Alexander Davis, Stephanie Davis Wallace, Monica Detota, Darian Dickson, Angela Diyanni, Lauren Emond, Caitlin Farkas, Molly Feasel, Debbie Forkner Umland, Elissa Francis, Tim Fulton, Michael Geiger, Gretchen Giltner, Elizabeth Grimm, Amy Hamby, Marcie Hancharick, Heather Henley, Amanda Jenkins, Cierra Johnson, Alexis Jones, Jacqueline E Kemble, Julie G. Keys, Bryan Kossmann, Kristal Kramer, Adam Lanter, Lee Lochtefeld, Andrew Lough, Nicki Loucks, Imran Malik, Tracy Malouin, Danny Marcus, Hilary Marshall, Gabriel Mastin, Joshua McMiller, Betsy Meacham, Kevin Milstead, Jason Moncrief, Stewart Mondry, Kathleen Mosher, Ali Mozenter, Ann Mulvany, Israel Najera, Meghan Nolan, Horacio Nieto Jr., Andrea O'Carroll, Mythri Padival, Megan Pando, Alexis Pannell, Jake Pfanl, Gregg Peace, Jennifer Poleon, Sam Rosenthal, Beth Sharb, Bethany Simms, Kevin Terry Smith, Beth Stallings, Kim Stuckenbrock, Bethany Suchy, Lexi Sweet, Linh Ta, Jody Todd, Stephen Trefnoff, Molly Uline-Olmstead, Katie Viau, Rita Volpi, Jack Volpi, Brooke White, Amber Wacker, Frank Zonars
For additional information on or questions please contact:
Betsy Meacham | 614.629.0328 | Betsy.Meacham@cmaohio.org