Art Celebration 2020
Thursday, October 22, 2020
THANK YOU!
On behalf of all of us at the Columbus Museum of Art, thank you for attending our first-ever virtual Art Celebration. The evening was quite different than past celebrations, but we hope you agree the spirit of hope and resilience was among us. Art Celebration is the Museum's signature fundraising gala which provides critical operating support to our award winning programs, exhibitions, cherished collections, and access for our diverse community every day. Because of your generosity and continuing belief in the importance of the Museum, we exceeded our fundraising goal. We look forward to the future when we can all celebrate together again in-person. Cheers!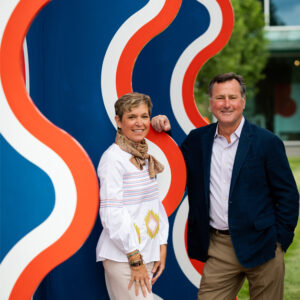 This year we are proud to honor Lisa and Jeff Edwards, steadfast champions of the Museum who have been integral to its transformation over the past two decades. Their belief in our capacity to connect art and people, and to be truly welcoming to everyone has been fundamental to the Museum's extraordinary change and growth. Jeff and Lisa's visionary leadership helps ensure that the Columbus Museum of Art remains a thriving community asset now and for generations to come. Join us to celebrate and honor their legacy.
Art by Tim Rietenbach
2020 Art Celebration Host Committee
Pamela and Russell Austin | Ellen and Jim Bachmann | Lori Barreras and Alex Fischer | George Barrett | Pam and Jack Beeler | Jenni and David Belford |Teresa and Brian Biernat |Jeffery D. Chaddock and Mark A. Morrow | Janelle and Michael B. Coleman | Meghan Cook and Ira Sharfin | Josh and Amy Corna | Beth Crane and Richard McKee | Shannon and Rob Crane |Loann W. Crane | Michelle and James Croft | Anne Edwards | Christine and Peter Edwards Jr. | Ellis Edwards and David Reese | Phaedra and Michael Edwards | Suzie and Pete Edwards | Sheryl Ellcessor | Kathy Eng | James Ferguson II | Bebe and John Finn| DeeDee and Herb Glimcher | Joy and Michael Gonsiorowski | Cindy and Larry Hilsheimer | Marnie and Bobby Hoag | Ann and Tom Hoaglin | Janet E. Jackson | Sarah and Dan Kay | Monica and Douglas Kridler | Drs. Wayne Lawson and Bill Mitchell | Markéta and Ewout Leeuwenburg | Lee Lochtefeld | Nannette and George Maciejunes | Carol and Ted Manley | Judy Barbao Martz and Michael Martz | Mo and David Meuse | Leslie and Jud Millhon | Shannon Morgan | Ann and Ron Pizzuti | Dara Pizzuti and Richard Jolly | Kathryne and Kevin Reeves | Cordelia W. Robinson | Meara and Matt Scantland | Michelle and Pete Scantland | David R. Schooler | Jeri Block and Robert H. Schottenstein | Teckie and Don Shackelford | Barbara and Al Siemer | Danielle and George Skestos | William and Sarah Ross Soter | Patti and Steve Steinour | Kim Dennis Stuckenbrock and Quincy Williams | Alyson and Steve Thompson | Jen and Ben Thompson | Peggy and Bob Walter | Seanna and Matt Walter | Mary and Steve Weiler | Arlene and Michael Weiss | Holly and Steve Wittmann | Lisa and Stuart Young
THANK YOU TO OUR GENEROUS SPONSORS
Presenting
The Edwards Family
Premier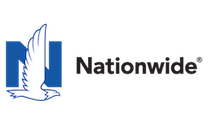 Crane Group and the Crane Family
Sarah and Dan Kay
William and Sarah Ross Soter
Peggy and Bob Walter
Grand


Meara and Matt Scantland
Major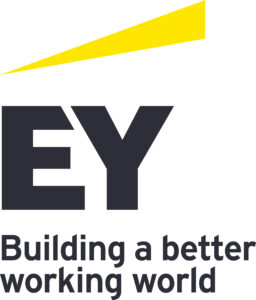 Jenni and David Belford
Michelle and James Croft
Johanna DeStefano
Ann and Tom Hoaglin
Alan and Peg Scantland
Lee Shackelford
Shackelford Family Foundation
Champion
Ellen and Jim Bachmann
Jeri Block and Robert H. Schottenstein
Amy and Josh Corna
Nicole and Don DeVere
Dareth Gerlach
Beth Grimes-Flood and Tom Flood
DeeDee and Herb Glimcher
Cindy and Larry Hilsheimer
Elizabeth S. Johnson Family Trust
Monica and Doug Kridler
Carol and Ted Manley
Mo and David Meuse
Ann and Ron Pizzuti
Lou Ann and Buss Ransom
Cordelia W. Robinson
Rockbridge
Barbara and Al Siemer
Patti and Steve Steinour
Alyson and Steve Thompson
Jen and Ben Thompson
Seanna and Matt Walter
Mary and Steve Weiler
Holly and Steve Wittmann
Sponsors
Blair and John C. Adams
Eleanor Alvarez and Jerry Rosenberg
Carol Andreae and Jim Garland
Pamela and Russell Austin
Lori Barreras and Alex Fischer
Pam and Jack Beeler
Teresa and Brian Biernat
Meghan Cook and Ira Sharfin
Shannon and Rob Crane
Kathy Eng
Bebe and John Finn
Eydie and Don Garlikov
Anna and Joey Gasbarro
Joy and Michael Gonsiorowski
Marnie and Bobby Hoag
Katie and Brett Kaufman
Adam Lanter and Shyam Rajadhyaksha
Drs. Wayne Lawson and Bill Mitchell
Markéta and Ewout Leeuwenburg
Lee Lochtefeld
Judy Barbao Martz and Michael Martz
Leslie and Jud Millhon
Moving Fairies
National Youth Advocate Program
Annegreth T. Nill and Bruce C. Posey
Dara Pizzuti and Richard Jolly
Kathryne and Kevin Reeves
Sarah Gormley Gallery
Michelle and Pete Scantland
Carolyn and Ted Schmidt
David R. Schooler
Mr. and Mrs. Andrew Showe
Danielle and George Skestos
Kim Dennis Stuckenbrock and Quincy Williams
Rodney Wasserstrom
Arlene and Michael Weiss
Kathy and Alec Wightman
Lisa and Stuart Young
Individual Sponsors
Deborah M. Anderson
George Barrett
Sheryl Ellcessor
James Ferguson II
Amy and Jay Goyal
Mary Lazarus
Sharon L. McCloy-Reichard
Shannon Morgan