Art Celebration 2021
Thursday, September 23, 2021
Honoring Teckie and Don Shackelford
Celebrating the Legacy of American Art
Debuting the new George Bellows Center
Black Tie
Valet Parking
6:00 PM Cocktails & Gallery Viewing
7:00 PM Dinner & Program
Tickets are $750 per person, and sponsorship packages are available with additional benefits.
Please contact Lucy Ackley at lucy.ackley@cmaohio.org or 614.629.0351 with questions.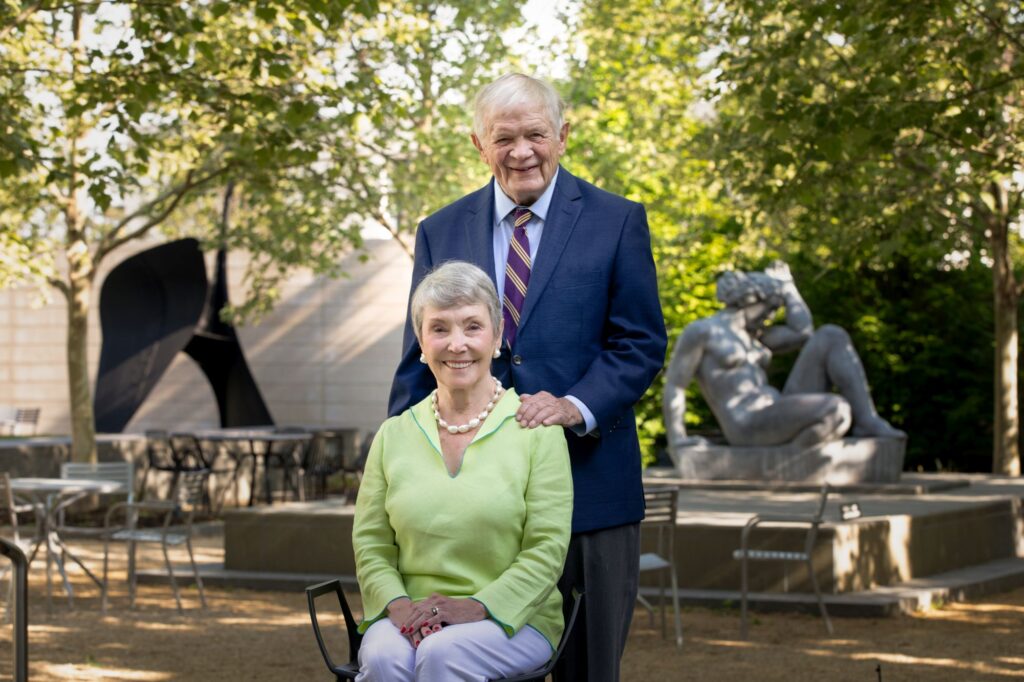 2021 Honorees Don & Teckie Shackelford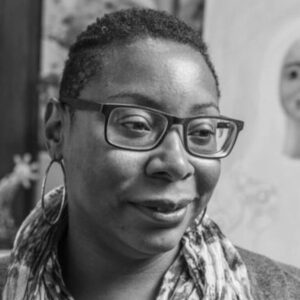 Invitation art designed by April Sunami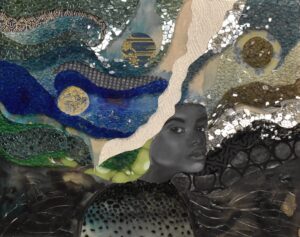 April Sunami, Yemeya's Conversation with the Atlantic Ocean (Inspired by George Bellow's "Churn and Break"), Mixed Media (oil, acrylic, paper, glass, and Swarovski crystal on wood panel).

2021 HOST COMMITTEE
Jane and Stan Ackley · Cecily and Brett Alexander · Ellen and Jim Bachmann · Lori Barreras and Alex Fischer · Pam and Jack Beeler · Jeri Block and Robert H. Schottenstein · Jeff Chaddock and Mark Morrow · Meghan Cook and Ira Sharfin · Beth Crane and Richard McKee · Loann W. Crane · Marina and Ric Dillon · Jeff and Lisa Edwards · Sheryl Ellcessor · Bebe and John Finn · Meghan Cook and Ira Sharfin · DeeDee and Herb Glimcher · Joy and Michael Gonsiorowski · Christopher M. Haines · Francie and Jim Henry · Cindy and Larry Hilsheimer · Ann and Tom Hoaglin · Robin and Mark Howard · Sarah and Dan Kay · James Keny · Timothy Keny · John S. and Cathe Chapin Kobacker · Monica and Doug Kridler · Drs. Wayne Lawson and Bill Mitchell · Mary Lazarus · Marketa and Ewout Leeuwenburg · Lee Lochtefeld · Amy and Steven Louis · Nannette and George Maciejunes · Mo and David Meuse · Mary and Mark Milligan · Alison and Bill Monaghan · Shannon Morgan · Jane Mykrantz and Kiehner Johnson · Demetries Neely · Kathy and Bernie Ostrowski · Floradelle Pfahl · Dara Pizzuti and Richard Jolly · Ron and Ann Pizzuti · Doug Preisse · David and Weezie Reese · Cordelia W. Robinson · David Robert Schooler · Lenore G. Schottenstein · Dr. Lee Shackelford and Family · Barbara and Al Siemer · Danielle and George Skestos · Patti and Steve Steinour · Sally and Bill Soter · Thomas E. Szykowny and Susan M. Dutton · Jay and Diane Vorys · Peggy and Bob Walter · Seanna and Matt Walter · Bob Weiler · Anne and Adam Weinberg · Arlene and Michael Weiss · Holly and Steve Wittmann · Lisa and Stuart Young
THANK YOU ART CELEBRATION SPONSORS
Premier
Crane Group and the Crane Family
Peter and Suzie Edwards
David and Weezie Reese
Teckie and Don Shackelford
Sally and Bill Soter & Sarah and Dan Kay
Grand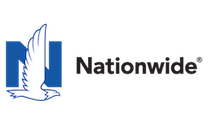 Alan and Peg Scantland
Major
Ernst & Young · Ann and Tom Hoaglin · Ann and Ron Pizzuti · David Robert Schooler · Dr. Lee Shackelford and Family · Patti and Steve Steinour · The Robert Weiler Company · Anne and Adam Weinberg
Champion
Cecily and Brett Alexander · Ellen and Jim Bachmann · Jeri Block and Robert H. Schottenstein · John and Trish Cadwallader · Cardinal Health · Casto Benson Families · Marjie and Jeff Coopersmith · Josh and Amy Corna · Johanna DeStefano · Fifth Third Bank · James P. Garland and Carol J. Andreae · Dareth Gerlach · DeeDee and Herb Glimcher · Beth Grimes-Flood and Tom Flood · Christopher M. Haines · Cindy and Larry Hilsheimer · Monica and Doug Kridler · Marketa and Ewout Leeuwenburg · Mary and Mark Milligan · Jane P. Mykrantz and Kiehner Johnson · The Ohio State University · PNC · Rockbridge · Jay and Diane Vorys · John Wakelin and Anu Chauhan · Peggy and Bob Walter · Seanna and Matt Walter · John L. Wirchanski · Holly and Steve Wittmann
Sponsors
Jane and Stan Ackley · Deborah M. Anderson · Heidi and Dave Anderson · Lori Barreras and Alex Fischer · George Barrett · Pam and Jack Beeler · Casey and Cindy Cathcart · Meghan Cook and Ira Sharfin · Shannon and Rob Crane · Marina and Ric Dillon · Jeff and Lisa Edwards · Sheryl Ellcessor · Bebe and John Finn · Anna and Joey Gasbarro · Harvey and Audrey Glick · Joy and Michael Gonsiorowski · Francie and Jim Henry · Robin and Mark Howard · Larry and Donna James · Brett and Katie Kaufman · John S. and Catherine Chapin Kobacker · Midge and Tally Krumm · Rob and Susan Littleton · Lee Lochtefeld · Matrix Psychological Services and Visualopathy · Mo and David Meuse · Cynthia Mitchell · Deborah Neimeth · Annegreth Nill and Bruce Posey · Kathy and Bernie Ostrowski · D. Scott Owens and Kevin Kowalski · Doug Preisse · Cordelia W. Robinson · Carolyn and Ted Schmidt · Anne Marie Sferra and Fred Vorys · Thomas E. Szykowny and Susan M. Dutton · Hugh Westwater and Linda Larrimer · Kathy and Alec Wightman · Lisa and Stuart Young
Individual Sponsors
Phaedra and Michael Edwards · Greater Columbus Arts Council · The Corey Family · Thomas R. Gross Jr. · James Keny and Timothy Keny · Drs. Wayne Lawson and Bill Mitchell · Mary Lazarus · Demetries Neely · David and Carolyn Patterson · Lenore G. Schottenstein · Lisa Westwater · Anne Jeffrey Wright
Additional Support
Drs. Steve and Jamie Allen · Melanie Corn and Tanner Johnson · Equitas Health · Sarah Gormley · Charleen Hinson and Hinson Family · Leslie Huntington · Linda and Frank Kass · John B. McCoy · Ellen and David Ryan · Michelle and Pete Scantland · Susan and Zuheir Sofia · Seyman and Sadie Stern
Special Thanks
Floral design and décor by Blühen Florist-Garden-Home
Audio visual services by Bell Tree Productions
Music by ProMusica
Everything but the House online auction at EBTH.com
Meal by CMA Executive Chef Laura Richmond
Image: George Bellows, Churn and Break (detail), 1913. Oil on panel, Gift of Mrs. Edward Powell