Columbus Museum of Art Women's Board created the Ohio Artist Hall of Fame in 2018 under the leadership of Janet M. Holliday, Women's Board President 2018-2019. Ohio Artist Hall of Fame honors visual artists affiliated with the state of Ohio who have had a major impact on the regional, national, and international world of visual arts and encourages on-going public recognition of these artists' achievements.
Every two years, the Women's Board inducts one or more artists into the Ohio Artist Hall of Fame. To be consideration for induction, artists must meet the following criteria:
Native of Ohio or created significant works of art world while residing in Ohio
Deceased for a minimum of 10 years
Has a legacy of artistic excellence and enduring value
Made a contribution that changed the way art is viewed; for example, created a new way of defining the arts, explored materials in a new way, or opened new artistic vista.
Demonstrated accomplishment in any one of a diverse genres including, but not limited to, painting, sculpture, graphic arts, photography, installation art, folk art, mixed media, ceramics, textiles, glass, and more.
Ohio Artist Hall of Fame 2020 Inductees
Berenice Abbott
b. July 1898, Springfield, OH d. December 1991, Monson, ME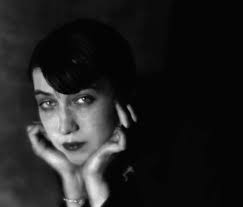 Berenice Abbott was a pioneering 20th century American documentary photographer and archivist.
Growing up in Springfield, OH, Abbott briefly attended Ohio State University before moving to New York in 1918 to study sculpture. She continued her studies in Paris and Berlin but returned to Paris in 1923 to discover photography as the dark room assistant to the American portrait photographer Man Ray. In 1926, she established her own portrait studio, fashionable with the creative class of her time.
In Paris, Abbott also became acquainted with photographer Eugène Atget and his work documenting the transformation of Paris from 1898 to 1927. Abbott purchased Atget's remaining photographic archive after his death and promoted his work throughout her life.
Returning to New York in 1929, Abbott produced her best-known work – a series of iconic photographs documenting the metamorphosis of the city's architecture and its people, which comprised her 1937 exhibition, Changing New York. Her book of the same title, published a year later, was a critical and commercial success.
One of Abbott's last projects was the creation of photographic illustrations of scientific phenomena, produced in collaboration with the Physical Sciences Study Committee based at MIT. These visual manifestations of abstract scientific principles were chosen to illustrate high school physics textbooks of the 1950s and 1960s.
Abbott was the first person to teach photography (1934-1958) at the New School for Social Research in New York, and established the Photo League with fellow American photographer Paul Strand in 1936. Abbott is considered the Georgia O'Keefe of photography.
Charles Burchfield
b. April, 1893, Ashtabula Harbor, OH d. January, 1967, West Seneca, NY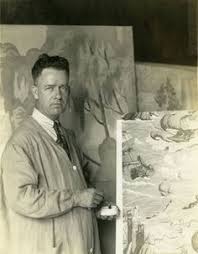 Charles Burchfield was a modernist painter who celebrated nature in his watercolors.
Charles Burchfield's early life was spent in Salem, Ohio, attending the Cleveland School of Art from 1912 to 1916. His early work included modernist views of Salem and the surrounding countryside, developing a distinctive style of graphically animated and deeply emotional works.
In 1921, he moved to Buffalo, New York to work as a designer for the wallpaper company, M. H. Birge & Sons Company. He married and had a family of five children. During this period, he adopted a more realistic artistic style, focusing on scenes of urban life, rather than nature.
The Frank K. M. Rehn Galleries in New York City began representing Burchfield in 1929, allowing the artist to paint full-time. His work gained major national recognition with a solo exhibition held at The Museum of Modern Art in 1930. In December 1936, Life magazine declared him one of America's ten greatest painters in its article Burchfield's America.
In the 1940's, Burchfield's focus returned to nature, creating imaginary landscapes. He revisited the watercolors done in his youth, reworking and enlarging with strips of paper to create grander, more complex compositions. By the early 1960's, his work was increasingly dreamlike.
On December 9, 1966, Buffalo State College honored Burchfield's artistic achievement with the creation of the Charles Burchfield Center, now the Burchfield Penney Art Center. Charles Burchfield died a month later onJanuary 11, 1967 in West Seneca, New York.
Robert S. Duncanson
b. 1821, Seneca County, NY d. December,1872, Detroit, MI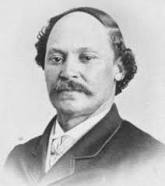 Robert S. Duncanson was a nineteenth century American artist known for his contributions to landscape painting.
Duncanson was one of the few self-taught painters of African American descent to achieve international recognition for his Hudson River School inspired landscapes during the Civil War era. He began painting as part of his father's house painting and carpentry business in Monroe, Michigan, where the family had settled.
In the early 1840's, Duncanson pursued a career as an artist, moving to Mt. Healthy, Ohio, north of Cincinnati, which had a thriving abolitionist and free Black community. His first public exhibition was in Cincinnati in 1842, featuring three of his works. The largest and most important commission in Duncanson's career was a series of murals he painted for the home of abolitionist and political leader Nicholas Longworth, Belmont (now the Taft Museum of Art), between 1848 and 1850.
Duncanson completed the largest easel painting of his career, Land of the Lotus Eaters in 1861, which was eventually owned by the king of Sweden. With this painting, the Cincinnati Daily Gazette said, "Mr. Duncanson has long enjoyed the enviable reputation of being the best landscape painter in the West, and his latest effort cannot fail to raise him still higher in the estimation of the art loving public."
Duncanson traveled throughout Canada, England, Scotland and Europe during the 1860's. By the summer of 1872, he returned to Cincinnati an internationally recognized artist; however, he soon began to show signs of severe dementia, which may have been the result of exposure to lead-based paints. In October 1872 while installing an exhibition in Detroit, Duncanson suffered a seizure and died on December 21, 1872.
Ohio Artist Hall of Fame 2018 Inductees
George Bellows
b. August 1882, Columbus, OH • d. January 1925, New York City, NY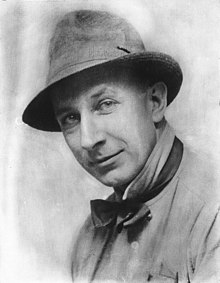 Though his family hoped he would become a Methodist Bishop, young George Bellows became an outstanding athlete, excelling in baseball. Forbidden to play outside on Sundays, he developed a love of drawing while listening to his mother read from the Bible. At The Ohio State University, Bellows played shortstop and drew Gibson-style girls for the university magazine. Before graduating, he moved to New York City to study painting under Robert Henri. His fame came quickly and by the age of 23, he attained membership in the National Academy of Design; by 31 he became a full academician, the youngest painter ever elected to that body. By the age of 30, his work hung in the Metropolitan Museum of Art. His masterful urban scenes rank among the greatest American paintings ever made. His dark atmospheres and bright brushstrokes display a strong sense of motion and direction. His masterpiece Stag at Sharkey'sis an icon of American art – a memorable expression of the rough excitement of the modern city. After his marriage in 1915, Bellows shifted his focus from urban scenes to landscapes of Maine and Woodstock, and portraits, which often featured his wife and daughters. An intellectual painter, he mastered a variety of color and complex design systems.
Bellows was also a masterful printmaker, using the technique of lithography to create incredibly sophisticated and natural prints. Later in his career, Bellows illustrated books, including several by H.G. Wells. Sadly, George Bellows died at age 43 at the height of his fame and artistic prowess, of peritonitis after failing to attend to a ruptured appendix. George Bellows remains one of the giants of American art and one of the greatest American painters of the 20thcentury.
Alice Schille
b. August 1869, Columbus, OH • d. November 1955, Columbus, OH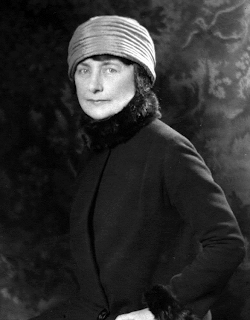 Alice Schille was one of the most renowned American watercolor painters in the early part of the 20th century. Born and raised in Columbus, Ohio, the artist called Columbus home until she was laid to rest in Greenlawn Cemetery. Schille graduated from the Columbus Art School, now the Columbus College of Art & Design, in 1893 at the top of her class. She furthered her education by attending art schools in New York and Paris, and by travelling internationally. Upon her return from Paris in 1904, she began an illustrious 44-year teaching career at her alma mater. Schille used her summers traveling in Europe, North Africa, the US, and Latin America as source material for her paintings, especially to capture local people going about their daily activities or enjoying themselves at the beach. While the content of her work did not vary significantly, her style exhibited an increasing understanding of the quickly evolving styles of Modernism. Beginning with tonal naturalism and a kind of Impressionism, she embraced Post Impressionism (Pointillism); bravely ventured into Fauvism; and even adopted the planar structures of Cubism. What is remarkable about Schille is her obvious love of color and light and the dynamic and empathetic qualities that make her work unmistakably hers while also making it timeless. Alice Schille exhibited her work throughout her career both locally and nationally. Like George Bellows, she earned a Gold Medal at the Panama-Pacific International Exposition held in San Francisco in 1915.