The fifth annual Charles Kleibacker Film Festival celebrates the life and accomplishments of a style icon with a weekend of free films honoring all things fashion. Please note that all films are recommended for adult audiences, and seating is limited. Please note: auditorium seating is full. All seating is now overflow.
Thursday, August 18
5:30 – 6:00 PM Guest check-in
6:00 -7:00 PM Reception inspired by the creative themes of past Met Galas
7:00 PM Film: First Monday in May
With unprecedented access, filmmaker Andrew Rossi captures the collision of high fashion and celebrity at the Met Gala, one of the biggest global fashion events chaired every year by Vogue Editor-in-Chief Anna Wintour.
August 19, 2016
5:30 – 6:00 PM Guest check-in
6:00 PM Film: Crazy About Tiffany's
Tiffany & Co. has captured the aspirational dreams of the world with its legendary jewels, signature blue box, and timeless sophistication. Filmmaker Matthew Miele has crafted the first, fully authorized documentary about how Tiffany's has woven itself into pop culture to become a global phenomenon.
Saturday, August 20: Double Feature
11:00-11:30 AM Guest check-in
11:30 AM Film: Advanced Style
Street style photographer Ari Seth Cohen and director Lina Plioplyte dive into the personal lives of New York City's most fashionable seniors. In an industry obsessed with youth, these older women dispel conventional ideas about beauty and aging and prove that with age comes grace, confidence, boldness, flair and new, unimagined opportunities.
1:30-2:00 PM Guest check-in
2:00 PM Film: Nothing Left Unsaid
Born into one of the wealthiest families in American history, Gloria Vanderbilt has lived in the public eye for more than 90 years, unapologetically pursuing love, family and career, while experiencing extreme tragedy and tremendous success.
Support for this program was generously provided, in part, by the Charles Kleibacker Endowed Fund for Excellence. Established to honor Charles Kleibacker's commitment to Columbus and to design, the Fund supports, among other things, public programs that address broad issues of art and culture.
Support provided by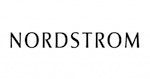 Geraldine Schottenstein Hoffman
Charles Kleibacker Endowed Fund for Excellence