Accessibility Statement for the Columbus Museum of Art
The Columbus Museum of Art seeks to create great experiences with great art for everyone. This includes improving how we welcome and ensure access to people with disabilities.
CMA's Accessibility Efforts
We at CMA pride ourselves on providing a visitor-centered experience that is responsive to a diverse range of guests. Below you will find information about specific resources that are currently available to increase access and welcome for guests with disabilities. Behind-the-scenes, CMA is also undertaking an Access Plan that includes staff training, technology and resource investments, improved mobility access, multi-sensory programming and interpretation, and consultations with subject-matter experts living with disabilities.
We welcome your feedback on the accessibility of the Columbus Museum of Art. If you have suggestions or questions, please contact info@cmaohio.org.

Recite Me Web Accessibility and Language Toolbar
Recite Me is innovative cloud-based software that lets visitors view and use our website in a way that works best for them.
We've added the Recite Me web accessibility and language toolbar to our website to make it accessible and inclusive for as many people as possible. It helps one in four people in the US who have a disability, including those with common conditions like sight loss and dyslexia, access our website in the way that suits them best. It also meets the needs of one in five people in the US who speak a language other than English at home, by translating our web content into over 100 different languages.
How do I access the Recite Me toolbar?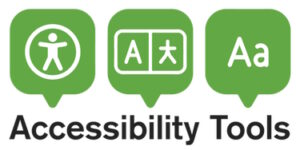 You can open the Recite Me language and accessibility toolbar by clicking on this button in the bottom right corner of the page. This button appears on every page of our website. After you click on the button, the Recite Me toolbar opens and displays a range of different options for customizing the way the website looks and ways you can interact with the content.
How does Recite Me help me access this website?
Recite Me helps people access our website and customize the content in a way that works best for them.
The Recite Me toolbar has a unique range of functions. You can use it to:
⦁ Read website text aloud (including PDFs)
⦁ Download the text as an MP3 file to play it where and when it suits you
⦁ Change font sizes and colors
⦁ Customize background-color
⦁ Translate text into more than 100 different languages
⦁ Access a fully integrated dictionary and thesaurus
You can find out more about how Recite Me works from the Recite Me user guide.
Where can I find support for Recite Me?
If you have any questions about Recite Me you can contact us by email at info@reciteme.com or call us at +1.571.946.4068.

Mobility within the Building
The Museum parking lot has 4 ADA parking spaces available in our main parking lot. The main entrance and many interior doors have automatic opening available, but some interior doors are manual only. Elevators are available in 3 locations. CMA has many hands-on activities available throughout the galleries that are at an accessible height. A limited number of wheelchairs are available for free at the CMA Welcome Desk.

Sensory-Sensitivities Resources
Download the Visitor Guide: Museum map for Visitors with ASD and Sensory Sensitivities and the Social Story: A visual trip to the Museum for Visitors with ASD and Sensory Sensitivities. Noise-reducing headphones are available for free check out at the welcome desk.

Audio Descriptions
Audio descriptions of a limited number of works of art are available for visitors with blindness or low-vision. Please ask the Welcome Desk for a list of works with audio descriptions currently on display, and directions for accessing them.

Seating
Lightweight, portable stools are available for use during your visit. Stools and other seating are available at different locations throughout the galleries.

Restrooms
CMA has two gender-inclusive, wheelchair accessible bathrooms. All other bathrooms are wheelchair accessible. Changing tables are also available in many restrooms. Please check-in at our Welcome Desk for specific details.

Comfort Room
There is a multi-use comfort room available for visitors who need a low-stimulus break or a private area to breastfeed or pump. There is comfortable seating, a sink, and changing station located in this room.

Audio Assistance
Audio assistive technology is available for most public programs. Inquire at our Welcome Desk to check out a device.

Service Animals
Properly identified service animals are welcome at CMA. Emotional support animals are not permitted.

Please ask an associate if you would like help locating any of these accommodations, or if there is another accommodation that could make your visit better. We will do our best to meet your request or incorporate your input into our accessibility plan.


Stanton Macdonald-Wright, California Landscape (detail), c. 1919. Oil on canvas. Gift of Ferdinand Howald