As of March 7, the City of Columbus and Franklin County have lifted their mask mandates. Wearing a mask at the Museum is now optional.
Click here
for more information on visiting and to reserve a ticket.
2021 Columbus Comics Residency: LAAB magazine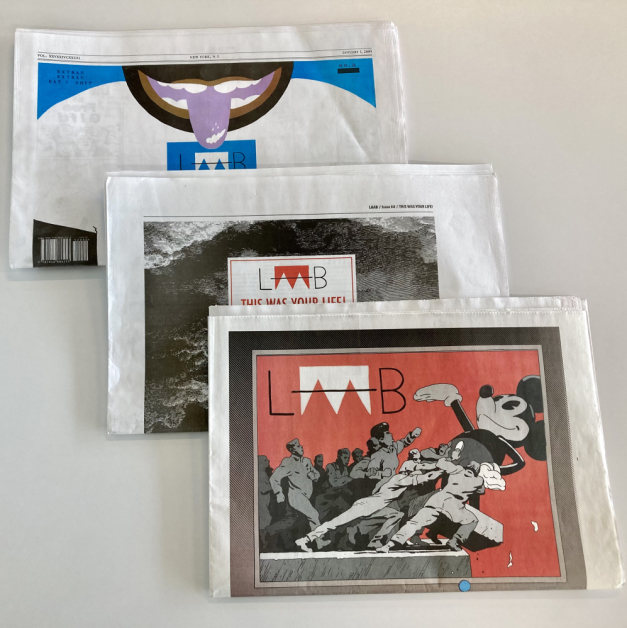 Columbus Museum of Art
On view starting 9.11.2021
In celebration of the 10th year of the Columbus Comics Residency, CMA is featuring an exhibition of work from LAAB magazine. LAAB is a newspaper organized by artist Ronald Wimberly, the Columbus Comics resident artist in 2016. He created the newspaper to be an experimental place to collect themed work by many artists, in order to critique art and pop culture and inspire readers to do the same.
This exhibition features works by dozens of artists presented as they were printed in the newspaper, plus hands-on activities and opportunities for visitors to think and experiment the way they do in LAAB.
The Columbus Comics Residency is hosted by Columbus Museum of Art in partnership with Columbus College of Art & Design.