We believe it is our responsibility to support the City of Columbus' mask mandate, and to provide as safe an experience as possible for our visitors. We ask all Museum visitors to respect the mandate and each other, and please wear a mask.
Click here
for more information on visiting and to reserve a ticket.
Aminah's Presidential Suite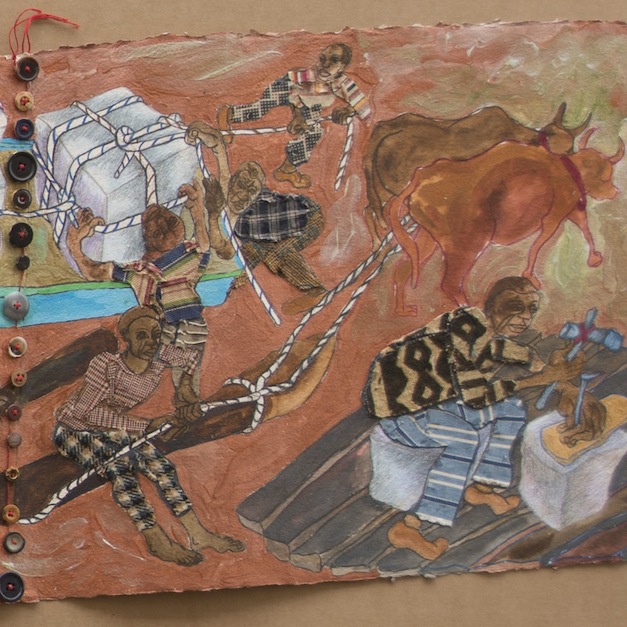 September 9, 2016 – December 8, 2017
This intimate installation is a celebration of the election of President Barack Obama by Columbus, Ohio artist Aminah Brenda Lynn Robinson (1940-2015). The work embodies the hopefulness in the hearts of Americans, who like Aminah, were proud to witness the election of the country's first African-American president. In time for the last months of the Obama presidency, Aminah's Presidential Suite highlights the First Family and their journey to the White House by documenting their ancestral ties to Kenya, Indonesia, and the American South.
Read more: How The Election of President Barack Obama Inspired one of the Last Major Bodies of Work by MacArthur Genius Award winner Aminah Robinson.
[Photo: Aminah Brenda Lynn Robinson, Wings of Our Ancestors: The Slaves Who Labored and Built Our Nation's Capital in Washington DC, (detail) 2007-2010, mixed media on paper. Columbus Museum of Art, Estate of the Artist]