Wearing a mask at the Museum is optional.
Click here
for more information on visiting.
Art 360°: Contemporary Art Hatching Across Ohio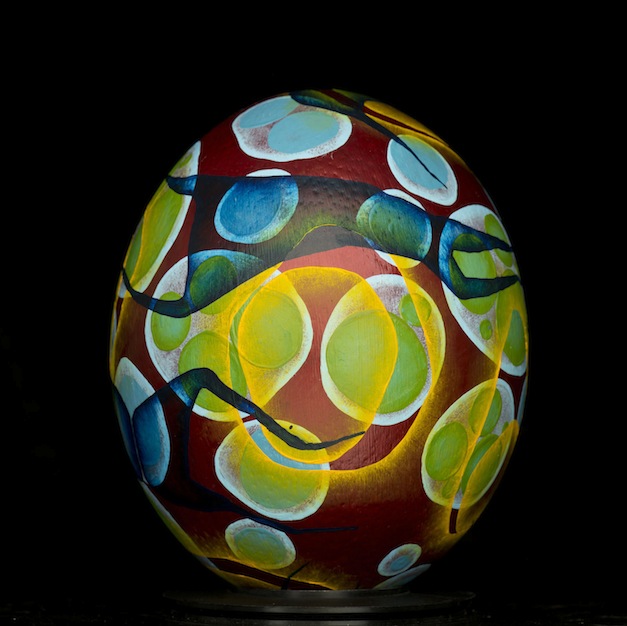 April 15, 2016 – August 14, 2016
Organized by Charles Bluestone, the Art 360° exhibition features a survey of some of the best contemporary artists in our state. Each artist transformed an ostrich egg into a work of great beauty that references art history such as the Imperial Easter eggs crafted by Peter Carl Fabregé or beeswax-decorated Ukrainian pysanky eggs. For more information on the project please visit arthatchingacrossohio.com.
[Photo: Amandda Tirey, Blood Egg. Photography by Feinknopf Photography/ Brad Feinknopf]