Welcome back.
Click here
to view our reopening plan and guidelines.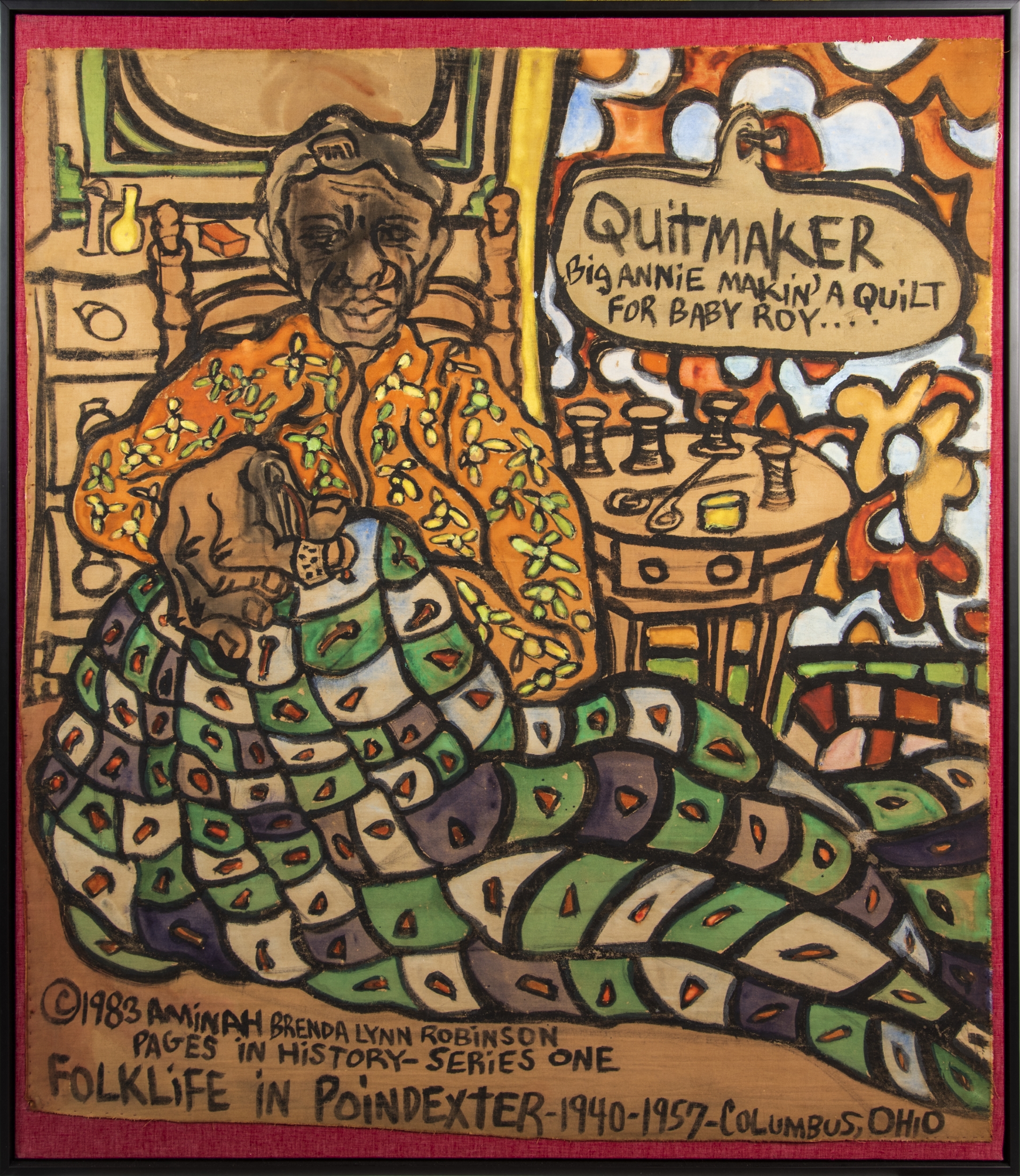 Raggin' On: The Art of Aminah Brenda Lynn Robinson's House and Journals
Columbus Museum of Art
November 19, 2020 – October 2021
Always CMA
Columbus Museum of Art
Opens June 30, 2020
No Mere Button-Pressers: Clarence H. White, Ema Spencer, and the Newark Camera Club
Columbus Museum of Art – August 1 – December 13, 2020
The Works, Newark, OH – July 18 – December 28, 2020
Through Vincent's Eyes: Van Gogh and His Sources
Columbus Museum of Art
New dates coming soon
If you are interested in supporting exhibitions at the Museum, please contact Lucy Ackley lucy.ackley@cmaohio.org, 614.629.0351
Image: Aminah Brenda Lynn Robinson, Big Annie Makin' a Quilt for Baby Roy, 1983. Columbus Museum of Art, Estate of the artist.