Wearing a mask at the Museum is optional.
Click here
for more information on visiting.
Kindred Spirits: Elijah Pierce and Aminah Brenda Lynn Robinson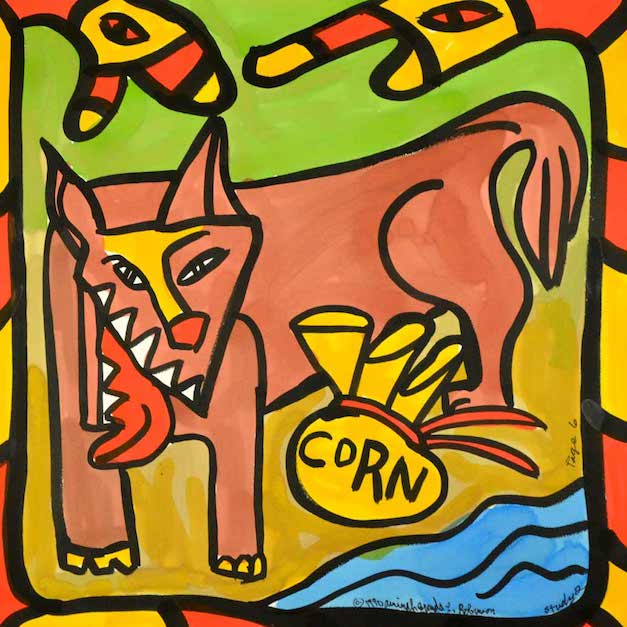 On View in Gallery 6
Woodcarver Elijah Pierce (1892-1984) was a friend and spiritual mentor to artist Aminah Brenda Lynn Robinson (1940-2015). Unlike Pierce, who was a master folk artist with no formal training, Robinson studied art at Columbus College of Art and Design. This exhibition highlights Pierce's carvings and Robinson's depiction of Pierce in both two and three dimensional work. Work that demonstrates their shared interests in spirituality, respect for elders, and animal folktales is also presented.