Columbus Museum of Art
Located in JPMorgan Chase Center for Creativity

On view now
Admission Information
The Wonder Room is included with the cost of general admission.
Members get FREE admission.
Not a member? Join today!
If you need help planning your visit, call 614.221.6801. Click here for information about ticket prices, parking, and additional visit information.
Exhibition Description
The Wonder Room has transformed!
The Columbus Museum of Art is excited to present the fourth iteration of the Wonder Room. This experimental gallery in the JPMorgan Chase Center for Creativity has always been a place for intergenerational exploration, play, connection and discovery. Art is displayed in unexpected ways, and custom, hands-on activities are featured prominently near great works of art to inspire creativity in this family-friendly space.
This innovative new Wonder Room is the latest manifestation of CMA's Center for Art and Social Engagement, an initiative that fosters nuanced consideration of complex social issues through engagement with art, artists and one another. The newly designed space has carefully considered the power of wonder and curiosity to see the world not as it is but as it could be. The art, games and participatory stations will take visitors on a journey filled with surprises, challenges and new ways to connect to one another. What to expect? Shelter building, wildly weird materials to create with and participatory ways to share and hear stories. But most importantly, this gallery will allow museum-goers to exercise courageous imagination. A kind of imagination that builds confidence, trust and hope.
The Wonder Room has always been a place for play and social engagement. CMA couldn't be more excited to bring visitors back together after two confusing and challenging years to offer magic and delight through art.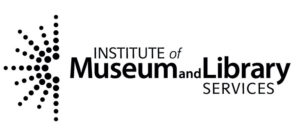 The Center for Art and Social Engagement is supported through a Museums for America grant of the Institute of Museum and Library Services.