We believe it is our responsibility to support the City of Columbus' mask mandate, and to provide as safe an experience as possible for our visitors. We ask all Museum visitors to respect the mandate and each other, and please wear a mask.
Click here
for more information on visiting and to reserve a ticket.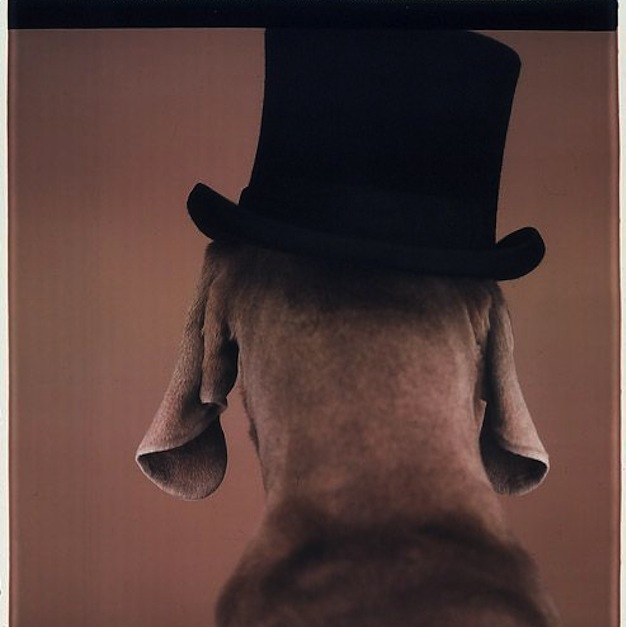 The Big Idea Gallery is currently closed for reinstallation of the MOTION exhibition.
The Big Idea Gallery exhibition in the JPMorgan Chase Center for Creativity is a place for curious learners of all ages. DOGS, the next exhibition in the Big Idea Gallery of CMA's Center for Creativity, showcases a variety of works in the Museum's collection about this beloved pet. Frequently considered to be man's best friend, dogs enliven and inspire the works of many artists from James Thurber to Aminah Robinson. Funny and mysterious, tender and stately, this eclectic selection of works shines a light on the significant and intimate role dogs play in our lives and imagination.
Add your Dog to the Digital Gallery
Post a photo of your dog to Instagram, Twitter, or other social media site and tag it with #dogscma. Your photo will be added to the DOGS digital gallery.
[William Wegman, Gent, 1999, pigment print, Columbus Museum of Art, Ohio: Museum Purchase.]

Play a game about dogs

Imagine unusual dog antics

Tag a work of art

Play with puzzles