As of March 7, the City of Columbus and Franklin County have lifted their mask mandates. Wearing a mask at the Museum is now optional.
Click here
for more information on visiting and to reserve a ticket.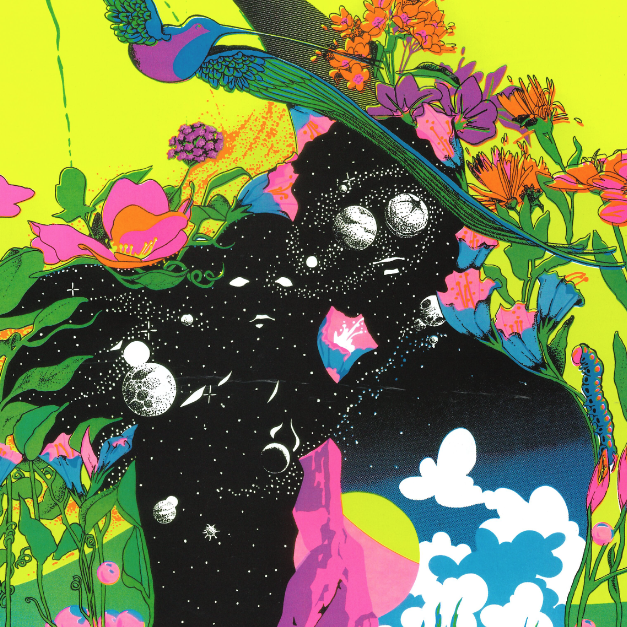 On view 3.23.19 – 9.8.19
Imaginative, psychedelic, and wildly creative works make for a genuinely far-out experience in Blacklight Magic. View more than 20 vintage works of blacklight art from the collection of Daniel Donahue, author of Ultraviolet: 69 Blacklight Posters from the Aquarian Age and Beyond, the first catalogue to celebrate the art of blacklight posters. These works reveal the role that blacklight posters played in the American counterculture of the late 1960s and early 1970s, and address environmental awareness, anti-war activism, women's reproductive rights, and the Black Power movement.