Wearing a mask at the Museum is optional.
Click here
for more information on visiting.
Bodies @ Work: The Art of Ruben and Isabel Toledo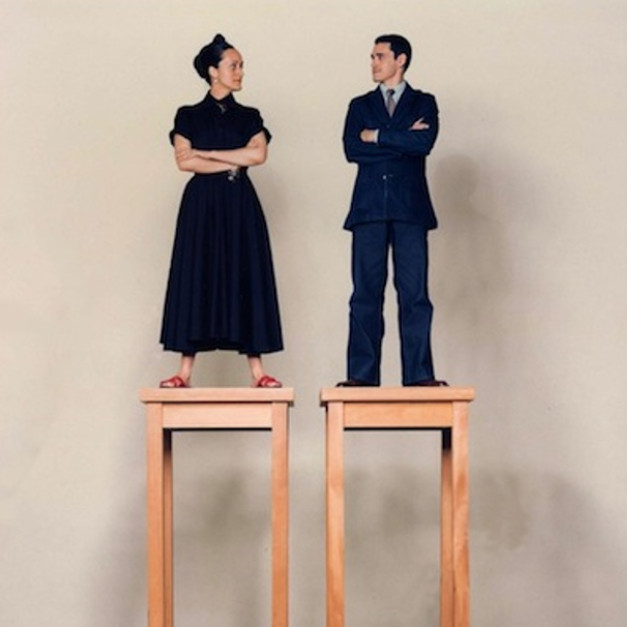 October 8, 2016 – June 18, 2017
Columbus Museum of Art is pleased to present Bodies @ Work: The Art of Ruben and Isabel Toledo, a unique exhibition that reveals the creative collaboration of fashion designer Isabel Toledo and artist Ruben Toledo. The artists will transform the Geraldine Schottenstein Gallery into an evocative installation that tells the story of their lifelong partnership in art, design and life which springs from the complex interplay of two individuals, two aesthetics and the push and pull of their distinctive, yet complementary visions and energy. (Photo at top: Ruben and Isabel Toledo by Karl Lagerfeld, courtesy Toledo Archives.)
Art, Love and Creativity: A Conversation with Ruben and Isabel Toledo moderated by Robin Givhan
Friday, April 28
Ruben and Isabel Toledo return to Columbus for a reception and creative conversation with Robin Givhan, Putlizer winner and Washington Post Fashion Critic. Details and tickets.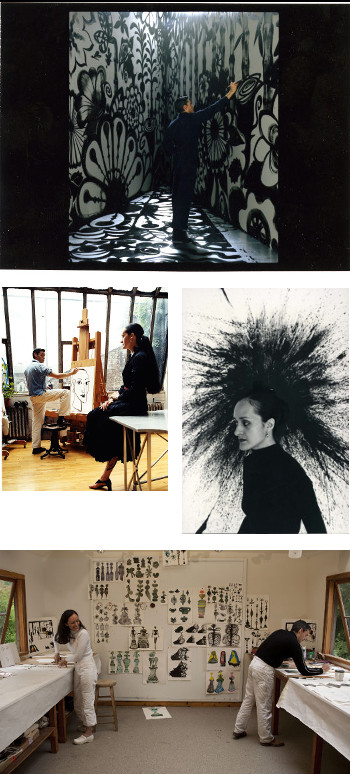 Photo credits:
Top – Ruben painting, photo credit Ruven Afandor
Middle left – Ruben and Isabel in their NY studio, photo credit Troy House
Middle right – Isabel Toledo, photo credit Stephen Gan
Bottom – Isabel and Ruben Toledo, photo credit Russell Johnson