As of March 7, the City of Columbus and Franklin County have lifted their mask mandates. Wearing a mask at the Museum is now optional.
Click here
for more information on visiting and to reserve a ticket.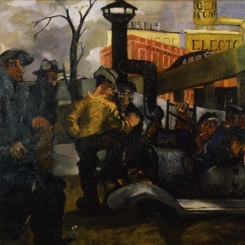 10 Minutes on the Dot
July 8, 2022
11:00–11:10 AM
Location: CMA
Join a CMA docent for 10 Minutes on the Dot, a pop-up type experience that focuses on just one work of art for 10 minutes. This experience focuses on Philip Evergood's Spring, found in Gallery 1. This program is free with general admission, no registration is necessary.