Wearing a mask at the Museum is optional.
Click here
for more information on visiting.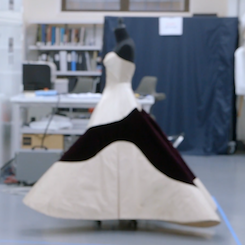 2018 Kleibacker Film Festival
August 18, 2018
2:00 PM
The Seventh Annual Charles Kleibacker Film Festival (August 16-18) celebrates fashion and design through film during a three-day event honoring the late Charles Kleibacker. All films screened are free and intended for adult audiences. Today's film, Antonio Lopez 1970: Sex Fashion & Disco, is a documentary-based time capsule concerning Paris and New York between 1969 and 1973 and viewed through the eyes of fashion illustrator Antonio Lopez. A native of Puerto Rico and raised in The Bronx, Antonio was a seductive arbiter of style and glamour who brought elements of the urban street to a postwar fashion world desperate for change and diversity.