The Museum will be closing early Friday, July 1, at 3:00 PM for Red, White and Boom.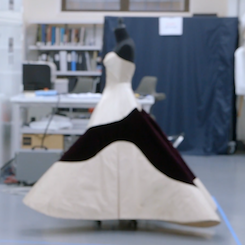 2018 Kleibacker Film Festival
August 17, 2018
6:00 PM
The Seventh Annual Charles Kleibacker Film Festival (August 16-18) celebrates fashion and design through film during a three-day event honoring the late Charles Kleibacker. All films screened are free and intended for adult audiences. Today's film, House of Z, chronicles the meteoric rise of fashion designer Zac Posen, his epic fall from favor, and his challenge to rebuild his company and his reputation. The film is a portrait of an artist as a young man, an insider's view of the ups and downs of the fashion industry, and a look behind the curtain of one of the most distinguished brands in the world.