Wearing a mask at the Museum is optional.
Click here
for more information on visiting.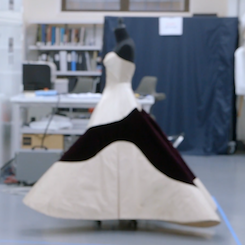 2018 Kleibacker Film Festival
August 16, 2018
6:00 PM
The seventh annual Charles Kleibacker Film Festival celebrates the legacy of a style icon with a weekend of free films honoring all things fashion. Today's film, Manolo: The Boy Who Made Shoes for Lizards, is the in-depth portrait of legendary fashion designer Manolo Blahnik and how his extraordinary dedication to his craft led him to become the world's most famous luxury shoemaker, revered by celebrities, stylists, and industry icons for generations. Please note that all films are recommended for adult audiences, and limited seating is available. To guarantee a seat, please make a reservation early. Please note: regular seating for this film is now soldout. Only overflow seating is available.