The Museum is closing early Thursday, September 29, at 3:00 PM for our annual gala.
Click here
for more information on visiting and to reserve a ticket.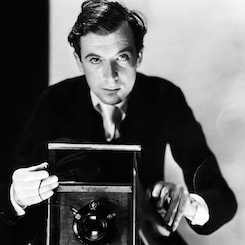 2019 Kleibacker Film Festival: Borsalino City
August 17, 2019
2:00 PM
The eighth annual Charles Kleibacker Film Festival celebrates the legacy of a style icon with a weekend of free films honoring all things fashion. Today's film: Borsalino City. During Hollywood's golden years, everyone wore a Borsalino hat. This film shares the history of the iconic garment, from the factory where it was conceived in a small Italian town, to the glamorous world of international movie stars. Please note that all films are recommended for adult audiences, and limited seating is available. To guarantee a seat, please make a reservation early.