Wearing a mask at the Museum is optional.
Click here
for more information on visiting.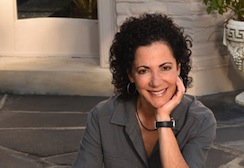 "A Book in Concert" – Readings from Tasa's Song by Linda Kass and Music by Carpe Diem String Quartet
December 10, 2016
3:00 PM - 4:30 PM
Tasa's Song
by Columbus author Linda Kass is a novel inspired by true events in which the life of an aspiring Polish Jewish violinist unravels amid the gathering storm of World War II. "A Book in Concert" features a collaboration between Kass and acclaimed violinist Charles Wetherbee and the Carpe Diem String Quartet.  The program highlights readings from the novel by Kass, followed by the quartet's playing of Eastern European musicians such as Bedrich Smetana and Pyotr Illyich Tchaikovsky who are referenced in the readings. Also, Wetherbee features his original composition for violin, "Tasa's Song." A book-signing precedes the program at 2:30 PM. The cost of the program is $5 for members and $20 for non-members (includes general admission). To register, please call 614.629.0359 or
click here.