Wearing a mask at the Museum is optional.
Click here
for more information on visiting.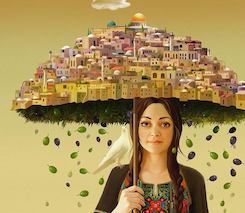 A Map of Myself: My Odyssey to America
November 10, 2018
2:00 PM - 4:00 PM
Addressing issues of identity, diaspora, politics, and war through poetry and prose, A Map of Myself is Sara Abou Rashed's way of exploring both the outer world of displacement and her inner reflections on navigating her identity. Ultimately, in A Map of Myself, Sara asks the most singular and yet universal of questions of us all: How does where we come from shape who we are? And who can we be outside of these places as we find new homes? In this one-woman show, Sara recounts her journey from war-torn Damascus to welcoming Columbus, transforming the confusion and fear caused by the Syrian Civil War and her immigration into a wonder of self-expression. Cost of this performance is $25 for nonmembers with a $5 discount per ticket for CMA members.