Wearing a mask at the Museum is optional.
Click here
for more information on visiting.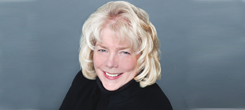 Art Book Club
June 11, 2017
2:00 PM
Join Executive Director Nannette Maciejunes for a discussion of Peacock & Vine: On William Morris and Mariano Fortuny by A. S. Byatt. From the winner of the Booker Prize, a ravishing book that opens a window into the lives, designs, and passions of Mariano Fortuny and William Morris, two remarkable artists who themselves are passions of the writer A. S. Byatt. Book selections are available for purchase in the Museum Store. Cost is $5 for nonmembers, FREE for members. Register here. Questions? Please call 614.629.0359.