We believe it is our responsibility to support the City of Columbus' mask mandate, and to provide as safe an experience as possible for our visitors. We ask all Museum visitors to respect the mandate and each other, and please wear a mask.
Click here
for more information on visiting and to reserve a ticket.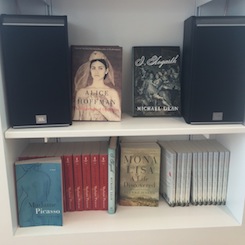 Art Book Club
March 3, 2019
2:00 PM
Join Nannette Maciejunes for a discussion of The Last Painting of Sara De Vos by Dominic Smith. Gliding gracefully from 1950s Brooklyn to Golden Age Holland and the sun-splashed streets of contemporary Sydney, the novel links the lives of two troubled, enigmatic, and hugely talented young women, one of them an artist, the other, her forger. Art Book Club includes a conversation with Nannette about the book. ABC selections are available in the Museum Store. Cost of the program is $5 for nonmembers, and free for CMA members.