Wearing a mask at the Museum is optional.
Click here
for more information on visiting.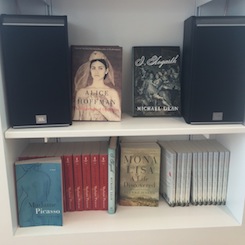 Art Book Club
November 17, 2019
2:00 PM
Nannette Maciejunes discusses The Cave Painters by Gregory Curtis. The Cave Painters is a vivid introduction to the cave paintings of France and Spain that explores the people who rediscovered them, theories about their origins and their splendor and mystery. Art Book Club selections are available in the Museum Store. Cost of the program is $5 for nonmembers, free for members.