The Museum is closing early Thursday, September 29, at 3:00 PM for our annual gala.
Click here
for more information on visiting and to reserve a ticket.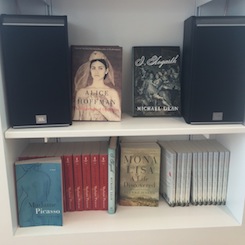 Art Book Club
February 13, 2020
7:00 PM
Location: CMA
Nannette Maciejunes discusses Barbara Bourland's Fake Like Me, a haunting work of suspense featuring a young painter tracking the mysterious life and death of her role model. A dark, glamorous, and addictive story of good intentions gone awry, from the critically acclaimed author of I'll Eat When I'm Dead. Art Book Club selections are available in the Museum Store. Cost of the program is $5 for nonmembers, free for members.