Wearing a mask at the Museum is optional.
Click here
for more information on visiting.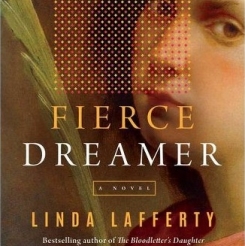 Art Book Club: Fierce Dreamer (Artemisia Gentileschi)
October 30, 2021
11:00 AM - 12:00 PM
Location: CMA & Online
Fierce Dreamer (Artemisia Gentileschi) by Linda Lafferty
In-person at CMA
It's hard to believe that in 10 years, the CMA Art Book Club has never read a book about Artemisia Gentileschi. But when Linda Lafferty's book Fierce Dreamer was published in May 2020, it seemed like the perfect way to explore the life of the 17-century artist.
"Lafferty has infused her characters with the chiaroscuro evident in Artemisia's paintings, along with a full range of emotional. It's a gripping story of love, lust, envy and artistic genius. Artemisia was a 'fierce dreamer' and centuries ahead of her time."
–Historical Novels Society
This program is a hybrid experience with an in-person talk and a virtual Zoom session. Register to attend the event in-person and check back to this page to tune-in to the virtual experience on the event date.
Register Here