The Museum is closing early Thursday, September 29, at 3:00 PM for our annual gala.
Click here
for more information on visiting and to reserve a ticket.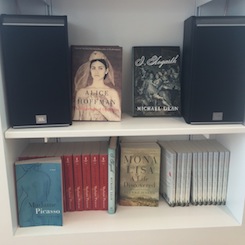 Art Book Club: Lisette's List: A Novel
September 14, 2017
7:00 PM
Join CMA Executive Director Nannette Maciejunes for Art Book Club. Every Art Book Club includes a conversation with Nannette followed by group discussion. This week we'll discuss Lisette's List: A Novel by Susan Vreeland. Cost of ABC is $5 for nonmembers, FREE for members. Art Book Club selections are available for purchase in the Museum Store. Questions, please call 614.629.0359.