Wearing a mask at the Museum is optional.
Click here
for more information on visiting.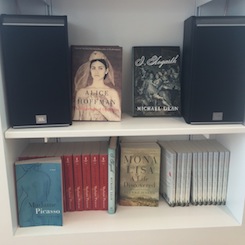 Art Book Club: Mad Enchantment
September 16, 2018
2:00 PM
Join Nannette Maciejunes for a discussion of Mad Enchantment: Claude Monet and the Painting of Water Lilies by Ross King. Mad Enchantment tells the full story behind the creation of the Water Lilies, as the horrors of World War I came ever closer to Paris and Giverny and a new generation of younger artists, led by Henri Matisse and Pablo Picasso, were challenging the achievements of Impressionism. Every Art Book Club includes a conversation with Nannette about the book. ABC selections are available in the Museum Store. Cost of the program is $5 for nonmembers, and free for CMA members. To register, please call 614.629.0359.