Wearing a mask at the Museum is optional.
Click here
for more information on visiting.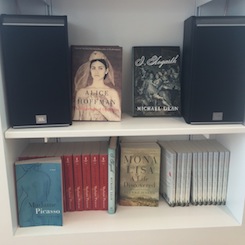 Art Book Club: Oil and Marble
September 22, 2019
2:00 PM
Author Stephanie Storey joins Nannette Maciejunes by phone for a discussion of her brilliant debut Oil and Marble. Storey brings early 16th-century Florence alive, entering with extraordinary empathy into the minds and souls of two Renaissance masters — Leonardo da Vinci and Michelangelo Buonarroti — to create a stunning art history thriller. Art Book Club selections are available in the Museum Store. Cost of the program is $5 for nonmembers, free for members.