Wearing a mask at the Museum is optional.
Click here
for more information on visiting.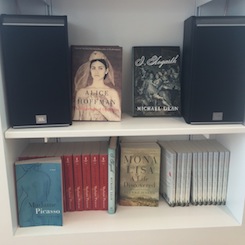 Art Book Club Special Edition with Stephanie Storey
October 11, 2020
2:00 PM
Location: Online
As part of her nationwide book tour, Stephanie Storey joins us virtually for a special edition of Art Book Club. Storey's historical novel, Raphael, Painter in Rome, was released in April 2020, in conjunction with the 500th anniversary of the artist's death on April 6, 1520. Storey will introduce you to the brilliant and beautiful Italian Renaissance master painter, Raphael; share surprising details about his intense rivalry with Michelangelo; and take you on a journey through the decaying ruins of Renaissance Rome. This book available for purchase in the Museum Store. Free, registration requested.