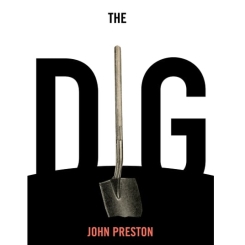 Art Book Club, The Dig: A Novel Based on True Events, by John Preston
March 12, 2022
11:00 AM–12:00 PM
Location: CMA & Online
The Dig is a literary adventure that tells the story of a priceless buried treasure discovered in England on the eve of World War II. This historical fiction is based on the true story of landowner Edith Pretty who hired amateur archeologist Basil Brown to excavate the mysterious mounds on her Sutton Hoo estate in southeast Suffolk, England.
This program is a hybrid experience with an in-person talk and a virtual Zoom session. Check back to this page to tune-in to the virtual experience on the event date.
Art Book Club is $5 for nonmembers and free for members, the virtual zoom session is free.