Wearing a mask at the Museum is optional.
Click here
for more information on visiting.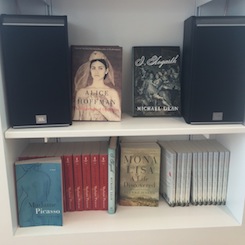 Art Book Club: Van Gogh's Ear
August 20, 2020
7:00 PM
Location: Online
Nannette Maciejunes discusses Bernadette Murphy's Van Gogh's Ear, a fascinating piece of detective work exploring the best-known and most sensational event in Vincent Van Gogh's life. Murphy's book will take you from Europe to the United States and back, from the holdings of major museums to the moldering contents of forgotten archives as she braids together her journey of discovery with a narrative of Van Gogh's life in Arles. Art Book Club selections are available in the Museum Store. This program will take place via Zoom. Register to receive the Zoom link.