Wearing a mask at the Museum is optional.
Click here
for more information on visiting.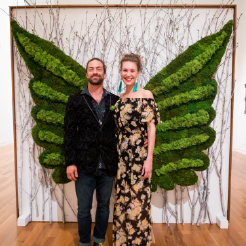 Art in Bloom: Designer Morning & Demonstration
April 24, 2021
9:00 AM - 11:00 AM
Location: CMA
Meet the floral designers and hear about their designs at this private Art in Bloom event, including a special floral demonstration Working with Succulents 101. Michael and Jessie of Planthropy will walk you through a demonstration on how to create a beautiful succulent container garden.
Tickets are $30 and include early entry into the Museum.
Tickets