Wearing a mask at the Museum is optional.
Click here
for more information on visiting.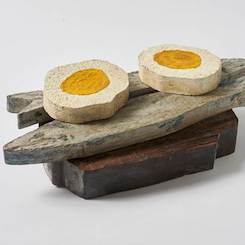 SOLDOUT: Art of Cuisine: Red Horizon
July 11, 2017
6:30 PM - 9:00 PM
Join collector Neil K. Rector and CMA curators Tyler Cann and Drew Sawyer for a dinner party inspired by Red Horizon: Contemporary Art and Photography in the USSR and Russia, 1960-2010. Experience a tasting menu featuring a modern twist on Russian fare paired with commentary on the collection and a private tour of the exhibition. Cash bar with creative cocktails will be available. Space is limited, advance reservations are required. Tickets are $95 for members, $105 for nonmembers. The dinner is close to selling out. Please contact Donor Events Manager Betsy Meacham to purchase tickets, 614.629.0328. Please note Art of Cuisine is now soldout.