Wearing a mask at the Museum is optional.
Click here
for more information on visiting.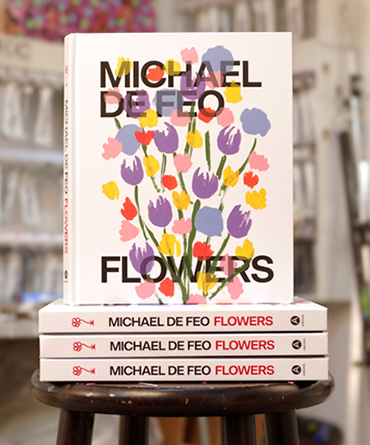 Artist Talk Michael De Feo
May 9, 2019
6:00 PM
As an art student, Michael De Feo drew a simple bloom that became a familiar presence in New York after hundreds of versions of it appeared on the city's building walls. Twenty-five years later, these flowers have been sighted in more than 60 international cities. De Feo's street works took a new direction when a guerrilla art collective provided him access to the cases that protect bus-shelter ads, enabling him to launch a beautiful campaign of his blossoms on top of fashion ads. Come hear about De Feo's newest colorful and lively book, which reproduces more than 200 of his flower-inspired images and features diverse commentary. There will be a book signing after the program at 7:00 pm. Cost of the program is $10 for nonmembers and $5 for members; the book signing is included in admission.