Wearing a mask at the Museum is optional.
Click here
for more information on visiting.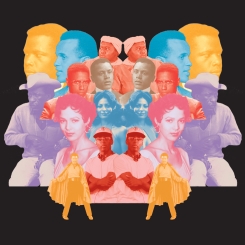 Author Talk with Wil Haygood
October 16, 2021
10:30 – 11:30 AM
Location: CMA
Join us for an intimate presentation and conversation with Wil Haygood as he provides insights and stories from his new book Colorization: One Hundred Years of Black Films in a White World. His new book, an unprecedented history of Black cinema examines 100 years of Black movies—from Gone with the Wind to Blaxploitation films to Black Panther—using the struggles and triumphs of the artists, and the films themselves, as a prism to explore Black culture, civil rights, and racism in America. Haygood will also share his experiences of turning his book, The Butler into a film - especially, why he decided to be an associate producer and his thoughts on being Black in Hollywood. The presentation will include curated trailers and topics especially poignant for young creatives.
Space is limited, registration is free.