Wearing a mask at the Museum is optional.
Click here
for more information on visiting.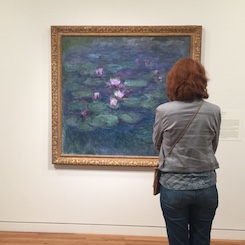 Beyond Impressionism Tour in French
November 14, 2017
1:00 PM
Attention! Le Musée de l'art de Columbus organisera une visite guidée en français de l'exposition Beyond Impressionism — Paris, Fin- de-Siècle: Signac, Redon, Toulouse- Lautrec and Their Contemporaries. Participez à ce programme spéciale. Venez pour entendre, parler, et apprendre! This drop-in tour is conducted entirely in French and is included with general admission, free for members. Space is limited, please reserve your spot by calling 614.629.0359.