Wearing a mask at the Museum is optional.
Click here
for more information on visiting.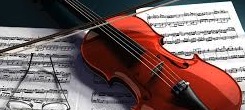 Cardinal Health Chamber Orchestra Holiday Concert
December 13, 2018
12:00 PM - 1:00 PM
Join the Cardinal Health Chamber Orchestra for a free, one-hour concert featuring some of your favorite holiday classics. The Cardinal Health Chamber Orchestra is America's only corporate orchestra. Understanding that true health is emotional and spiritual as well as physical, the Orchestra's mission is to bring good health in the form of live orchestral music to communities throughout Central Ohio. This program is included with the cost of admission, no registration requested. Please call 614.221.6801 with questions.