We believe it is our responsibility to support the City of Columbus' mask mandate, and to provide as safe an experience as possible for our visitors. We ask all Museum visitors to respect the mandate and each other, and please wear a mask.
Click here
for more information on visiting and to reserve a ticket.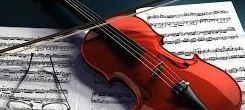 Cardinal Health Chamber Orchestra
May 18, 2017
1:00 PM - 2:00 PM
Join the Cardinal Health Chamber Orchestra for a free, one-hour concert featuring works from film and television. Selections includes Gabriel's Oboe from The Mission, the theme from Angela's Ashes, Love Theme from The Godfather, and more! This program is included with the cost of admission, no registration requested. Please call 614.221.6801 with questions.