Wearing a mask at the Museum is optional.
Click here
for more information on visiting.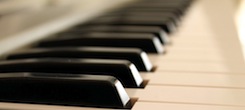 Chamber Brews and Platform Beer Company
March 31, 2018
2:00 PM
Join us for American styles of classical music and local beer with a Chamber Brews performance paired with a beer tasting from Platform Beer Company. Musicians and brewers will share perspectives in an interactive concert experience. Music lovers of all tastes are welcome. This event is for visitors 21 and over only.
Tickets
is $30 per person (includes general admission). CMA members receive $2 off each individual ticket.