The Museum is closing early Thursday, September 29, at 3:00 PM for our annual gala.
Click here
for more information on visiting and to reserve a ticket.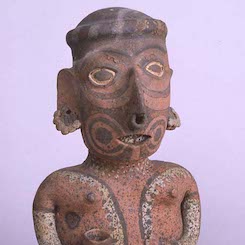 Cinco de Mayo Tour in Spanish
May 5, 2018
12:00 PM
Celebrate Cinco de Mayo at Columbus Museum of Art with a tour of the galleries in Spanish! A CMA docent will guide visitors through the museum galleries looking at works by artists of Spain, Mexico, and other Latin America countries. The tour will be conducted entirely in Spanish. Feliz 5 de mayo a todos! This program is included with general admission, no registration requested.