Wearing a mask at the Museum is optional.
Click here
for more information on visiting.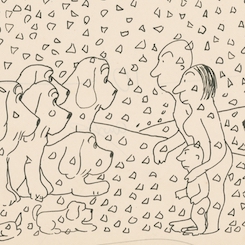 Collected Fables of James Thurber
February 27, 2020
7:00 PM
Location: CMA
In conjunction with A Mile and a Half of Lines: The Art of James Thurber, join Michael J. Rosen and special guest readers and explore the collected fables of James Thurber. Hear community members read and build personal connections to a selection of fables that are as funny, moving, and poignant now as they were when written decades ago. This program is included with $5 Thursday admission, free for members. No reservations requested.