Wearing a mask at the Museum is optional.
Click here
for more information on visiting.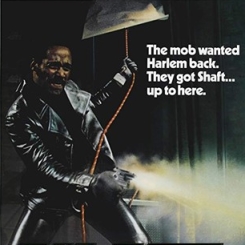 Columbus Black International Film Festival Film Screening
October 28, 2021
6:00 - 8:00 PM
Location: CMA
To celebrate the release of Colorization: One Hundred Years of Black Films in a White World, the latest book by Columbus's own author Wil Haygood, the Columbus Black International Film Festival will select and host a screening of Shaft, one of the films discussed in the book. This unprecedented history of Black cinema, Colorization examines 100 years of Black movies—from Gone with the Wind to Blaxploitation films to Black Panther—using the struggles and triumphs of the artists, and the films themselves, as a prism to explore Black culture, civil rights, and racism in America. This program is free with registration. This film may not be suitable for all audiences, rated R for adult content.