The Museum is closing early Thursday, September 29, at 3:00 PM for our annual gala.
Click here
for more information on visiting and to reserve a ticket.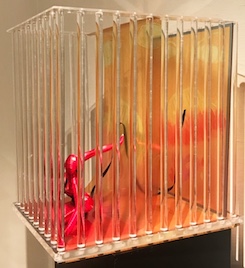 Community Conversation Art and Social Justice
November 10, 2019
1:00 PM - 3:00 PM
Join CMA and the King Arts Complex for a conversation moderated by Jessie Glover Boettcher, director of the Ohio Prison Arts Connection. This program is in conjunction with the King Arts Complex's exhibition The Intersected Lives Project, an arts-based social justice project conceived by artist Stephen Canneto. Panelists explore issues around the mass incarceration of juveniles and the role art and artists play in matters related to juvenile justice. Panelists include Judge Kim Browne, Franklin County Court of Common Pleas, Domestic Relations and Juvenile Division, Ronette "Roni" Burkes-Trowsdell, Deputy Director of Reentry and Enterprise Development, ODRC, Barbara Fant, Poet and Healing Broken Circles program artist, Kamisha Thomas, Filmmaker/artist/activist, Aimee Wissman, Artist, The Returning Artists. This program is free and all are welcome. Seating is limited, registration requested.