The Museum is closing early Thursday, September 29, at 3:00 PM for our annual gala.
Click here
for more information on visiting and to reserve a ticket.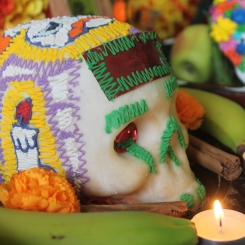 Community Conversation on Grief
October 30, 2021
2:00 – 3:00 PM
Location: CMA
Join CMA and community partners in an honest and meaningful conversation about grief, loss, healing, and the origins of Día de los Muertos. This event is free and open to the public. Space is limited, please register.


Photo by Renee Zamora