Wearing a mask at the Museum is optional.
Click here
for more information on visiting.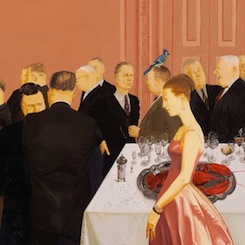 Community Conversation Women, Art and Activism
March 28, 2019
6:30 PM
Join CMA, The Matriots PAC and YWCA Columbus for a conversation moderated by Dr. Treva B. Lindsey about the role of women and art in activism, with a focus on on voting rights. Joining Dr. Lindsay will be YWCA Columbus Leadership for Social Change Program alumnae Tyiesha Radford Shorts, artist Cat Sheridan, and CMA Manager of Interpretation and Engagement Hannah Mason-Macklin. Cost of the program is included with Thursday evening admission, which is $5 for nonmembers and free for members.