The Museum is closing early Thursday, September 29, at 3:00 PM for our annual gala.
Click here
for more information on visiting and to reserve a ticket.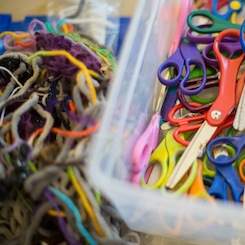 Creating in the Galleries
January 31, 2019
5:00 PM - 7:00 PM
Want to create while looking at art? Roaming Docents provide gallery-safe materials to use during a drop-in experience in the Galleries. Cost is included with general admission, no registration requested.