Wearing a mask at the Museum is optional.
Click here
for more information on visiting.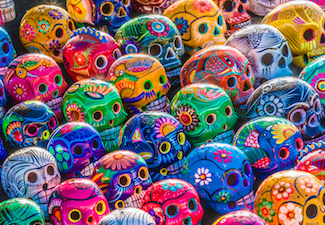 Día de los Muertos – Community Conversation on Memory
October 11, 2018
4:00 PM
How do we honor friends and family members who have passed on? Join CMA and members of our community in an honest and meaningful conversation about death, memory, and the origins of Día de los Muertos. CMA is where creativity and the daily life of our community intersect and thrive, as we champion new and different ways of thinking and doing. Community Conversations at CMA are inspired by the Columbus Foundation's Big Table conversations, which bring people together to talk, listen, and learn from one another. Partners for this conversation include, Death Café Columbus, First Congregational Church UCC Columbus, Replenish, ROOTT, Yoga on High, and the new American community. This program is free and open to all, but space is limited.